"WE'RE ALL CRIMINALS DISGUISED AS COPS"
The Shoot - Only Ray of Sunshine by Wesley Wolfe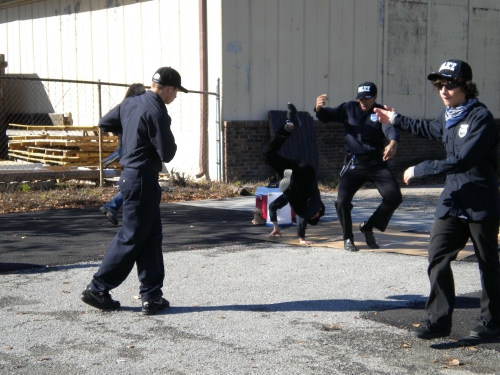 We underestimated the visual effect of a few dozen people in police uniforms doing not so police-like things. This scene attracted a lot of initially baffled onlookers (or maybe it was aroma of Krispy Kreme donuts that Odessa Records owner, Paul Finn, brought to the set).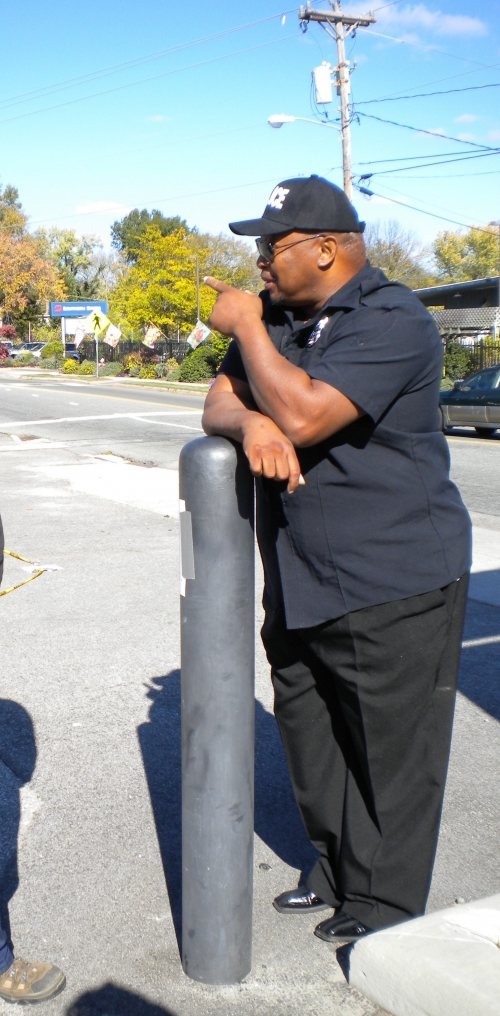 Donald Florence look was extra convincing.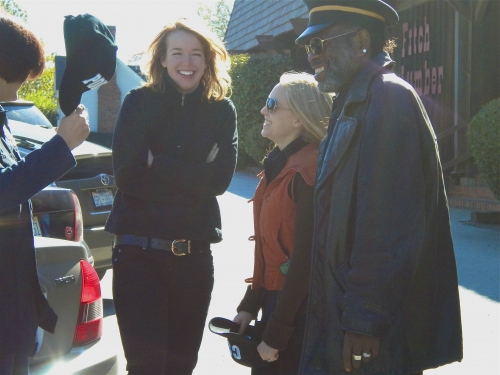 Kelsey Didion takes a break from being under the hood with Danny Mason, who had no trouble honing his anti-cop image.